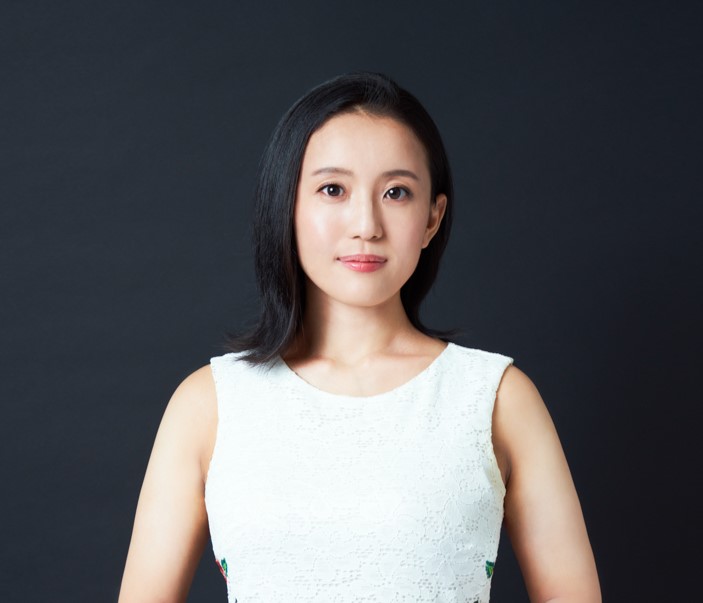 Noriko Yakushiji was born in Tokyo. She learned violin from an early age, and started taking singing lessons from the age of 16.
After graduating from Tokyo University of the Arts, she studied in Belgium with a grant from the Belgian government. Under the tutelage of Marianne Pousseur, she finished the Master's program of the Royal Conservatory of Brussels with a scholarship from the Nomura Foundation. She finished the advanced master program in contemporary music (Ictus / Spectra academy) of the Royal conservatory of Ghent under the supervision of Filip Rathé.
She was a laureate of the Concours des Nouveaux Talents de l'Art Lyrique in Ans, finalist of the Bel Arte International Vocal Competition, and obtained the 3rd prize in the Contemporary Music Competition "Kyogaku XIII" in Tokyo. Her main interests lie in contemporary music. She has performed world premieres and Japanese premieres of works by many composers, including Nicolas Bacri, Claude Ledoux, Henri Pousseur, Silvano Bussotti, Yoriaki Matsudaira and Motoharu Kawashima. Her opera debut was the lead role in Ravel's "L'enfant et les sortilèges" at the Royal Opera of Liège, directed by Marianne Pousseur. Other Baroque opera roles include Virtu in Monteverdi's "L'incoronazione di Poppea", Second Woman in Purcell's "Dido and Aeneas" in London and Antwerp. In contemporary opera, she has performed the world premieres of the roles of Rito in Riles Walsh's "The East Complex" at the Flanders Opera House, Alto in Yoriaki Matsudaira's "The Provocators" and Miharu Ogura's mono opera "Call".
She performed in such festivals as Ars Musica in Belgium, Belgian Music Days and the Sirga international contemporary music festival in Spain. Her performance of "The Music of Furniture" by Yuki Nakahashi was aired on NHK-FM in 2019. Recently, she co-organised and premiered the contemporary chamber opera "Amidst dust and fractured voices" by Koji Takahashi at the Miry Concert Hall in Ghent. This opera also was performed at the "Phaino" festival in Brussels and in Tokyo. As a member of Uta × Koto, an ensemble of contemporary voice, koto and clarinet formed by composer Sehyon Jo in 2018, she explores new expression through a combination of contemporary and classical, western and oriental that transcends time and space. She currently studies baroque music under Makoto Sakurada and Utai (Noh-theater voice) under Tomotaka Sekine, a Noh performer of the Kanze school.
東京芸術大学声楽科卒業後、ベルギーで学ぶ。ブリュッセル王立音楽院修士課程、ゲント王立音楽院上級修士課程現代音楽科修了。ベルギー政府給費奨学金奨学生、野村財団奨学生。ベルギーの現代音楽アンサンブル Ictus2018/20 年度アカデミー生。 日本現代音楽協会主催のコンクール「競楽 XIII」第三位受賞。 現代音楽を活動の軸とし、クロード・ルドゥ、アンリ・プッスール、シルヴァーノ・ブッソッティ、松平頼暁、川島素晴らをはじめ、多くの作曲家の作品を世界・日本初演している。
リエージュ王立歌劇場ラヴェル作曲オペラ「子供と魔法」子供役(演出・マリアンヌ・プッスール)でオペラデビュー後、ヨーロッパでパーセルやモンテヴェルディ等のバロックオペラにも出演。現代オペラではフランダース歌劇場ライルズ・ウォルシュ作曲「イースト・コンプレックス」リト役、松平頼暁作曲オペラ「挑発者たち」アルト役を世界初演。自主企画にも力を入れており、2020 年には高橋宏治作曲モノオペラ「PLAT HOME」に企画から携わりベルギーのゲントで初演、昨年には日本初演を行い好評を博した。
ベルギー現代音楽祭アルス・ムジカ、スペイン・シルガ現代音楽祭等の音楽祭に出演。NHK-FM にて第 88 回日本音楽コンクール作曲部門入賞作品を小鍛冶邦隆氏の指揮で放送初演の他、トーキョーワンダーサイト(現 TOKAS)にて企画が選出され東京文化会館小ホールでリサイタルを行う。
2018年に作曲家趙世顕氏によって結成された現代声楽、十三弦、十七弦箏、クラリネットのアンサンブルである「うた × 箏」メンバーとして、現代と古典、西洋と東洋という時代と場所を超えた組み合わせで新しい表現を探る。
現代声楽をマリアンヌ・プッスール、平山美智子、声楽を櫻田亮、謡を観世流能楽師の関根知孝の各氏に師事。