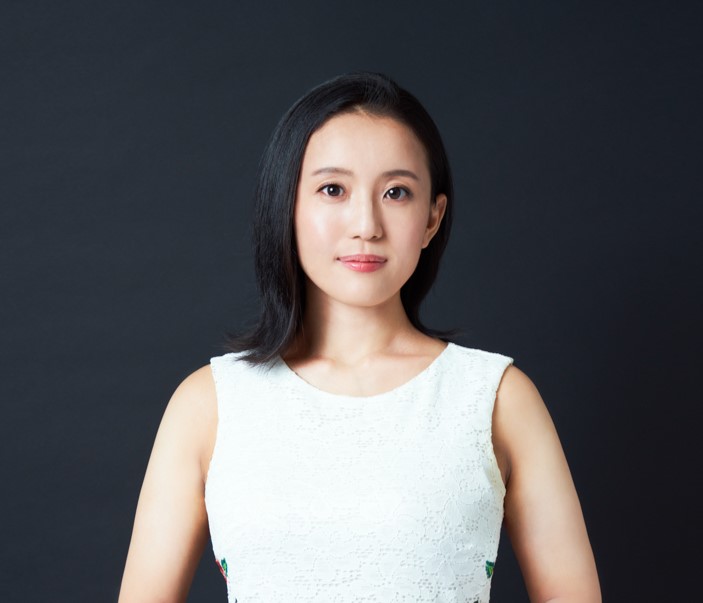 Noriko Yakushiji was born in Tokyo. She learned violin from an early age, and started taking singing lessons from the age of 16.
After graduating from Tokyo University of the Arts, she studied in Belgium with a grant from the Belgian government. Under the tutelage of Marianne Pousseur, she finished the Master's program of the Royal Conservatory of Brussels with a scholarship from the Nomura Foundation. She finished the advanced master program in contemporary music (Ictus / Spectra academy) of the Royal conservatory of Ghent under the supervision of Filip Rathé.
She was a laureate of the Concours des Nouveaux Talents de l'Art Lyrique in Ans, finalist of the Bel Arte International Vocal Competition, and obtained the 3rd prize in the Contemporary Music Competition "Kyogaku XIII" in Tokyo. Her opera debut was the lead role in Ravel's "L'enfant et les sortilèges" at the Royal Opera of Liège, in a joint production with the Royal Conservatory of Brussels, directed by Marianne Pousseur. Other opera roles include Virtu in Monteverdi's "L'incoronazione di Poppea" at the John Mackintosh art center in London, Alto in Matsudaira's "The provocators" (World premiere) at the Instituto di Cultura in Tokyo, Phaedrus in Satie's "Socrates". She also performed at the Japanese premiere of "Rara film" (Japanese premiere) by Sylvano Busotti in Tokyo, among several other concerts around Europe, China and Japan.
Her main interests lie in contemporary music. She performed in such festivals as Ars Musica (Belgium), Belgian Music Days and the Silga international contemporary music festival in Spain. Her performance of "The Music of Furniture" by Yuki Nakahashi was aired on NHK-FM in 2019.
Recently, she co-organised and premiered the contemporary chamber opera "Amidst dust and fractured voices" by Koji Takahashi at the Miry Concert Hall in Ghent. This opera also was performed at the "Phaino" festival in Brussels and in Tokyo.
In Ghent and Antwerp, she improvised in "I left the fields alight," an experimental theatrical work that traces the memories of stage director Yannick Verweij.
Her first CD "Mnemosyne" is an anthology of vocalise works of the 20th and 21st centuries, distributed by the label Sheva Collection.
幼少よりヴァイオリンを習い声楽を始める。 東京芸術大学声楽科卒業後、ベルギーで学ぶ。ブリュッセル王立音楽院修士課程、ゲント王立音楽院上級修士課程現代音楽科修了。ベルギー政府給費奨学金奨学生、野村財団奨学生。 ベルギーの現代音楽アンサンブルIctus2018/2020年度アカデミー生。 日本現代音楽協会主催の現代音楽コンクール「競楽」第三位受賞。
リエージュ王立歌劇場とブリュッセル音楽院の提携公演、ラヴェル作曲オペラ「子供と魔法」(演出、マリアンヌ・プッス―ル)子供役でオペラデビュー後、ロンドン・マッキントッシュアートセンター、モンテヴェルディ作曲オペラ「ポッペアの戴冠」ヴィルトゥ役、アントワープ・デシンゲル劇場パーセル作曲「ディドとアエネアス」侍女役、東京イタリア文化会館松平頼暁作曲オペラ「挑発者たち」(世界初演)、芸大プロジェクト2016サティ作曲「ソクラテス」パイドロス役(奏楽堂)、ブッソッティ作曲「ララフィルム」(日本初演、公園通りクラシックス)等のオペラやコンサートに出演。
現代音楽を主なレパートリーとし、ベルギー現代音楽祭アルス・ムジカ、スペイン・シルガ現代音楽祭等の音楽祭に出演。NHK-FMにて第88回日本音楽コンクール作曲部門入賞作品である中橋祐紀「家具の音楽」を小鍛冶邦隆氏の指揮でアンサンブル・リームとして放送初演の他、TWS(現,TOKAS)で企画が選出され東京文化会館小ホールにてリサイタルとオノマトペのワークショップを行うなど、自主企画による現代音楽コンサートにも力を入れている。
2020年に高橋宏治作曲、記憶と政治をテーマにした現代室内オペラ「Admist dust and fractured voices」をゲント・Miryホールで初演。その後ブリュッセルの"Phaino"芸術祭において再演、2021年には日本初演を行い、企画・演奏共に好評を博した。 2021年にはゲントとアントワープに於いて演出家ヤニック・ヴェルヴェイの記憶をたどる実験的な演劇作品「I left the fields alight」にて即興演奏を行うなどエクスペリメンタル作品にも活動の幅を広げている。
イタリアSheva collectionよりヴォカリーズ作品を集めたCD「Mnemosyne」発売中。